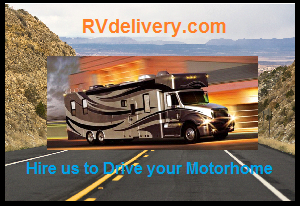 RV Motorhome Drive-Away Service.
If you are looking for a driver to drive your rv motorhome anywhere in the continental USA we are the company to choose. We have the best and safest drivers in the USA. If your motorhome does not have a license plate on it, NO problem. Our drivers carry transport plates.
Our motorhome driving service includes:
- sending a safe driver to drive your motorhome from A to B.
- insuring the motorhome up to $250,000.00.
- fuel
- tolls
- transport plate if not plated already
For a free RV Motorhome Driving rate quote please call us at 800-462-0038 or fill out our quote form by clicking here.
We cover all states listed here
Want us to call you?